George Douglas (Chap) Morpeth Serial no 44944
New Zealand Expeditionary Force 32nd Reinforcements E Company
Enlistment Rank: Company Sergeant Major(CSM)
Discharge Rank: Lance Corporal
One of the most unusual incidents in connection with the game of golf occurred on the local links on Monday last during the tournament. Driving from the tee to the second hole Mr. George Morpeth, of Waihi, drove the ball into the hedge, where after searching for some time it was discovered in a thrush's nest. In the nest were five eggs, and curious enough none of these were broken. The probability is that the hen bird was in the nest at the time the ball was lodged, which would account for the eggs being unbroken.Ref: Ohinemuri Gazette 31 October 1919 page 4. via paperspast
George Morpeth and his brothers were well known in sporting circles that included tennis, rugby and especially golf in Waihi and across New Zealand. A check of the online New Zealand paperspast gives an indication of the extent of the family golfing passion with results published on a regular basis pre WW1 for George and his brothers.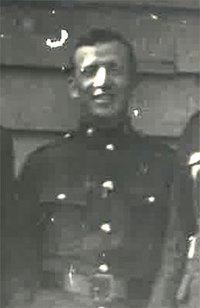 Photo: George Douglas Morpeth c1917
George Douglas Morpeth was born 16th November 1888, (army attestation paper records 1889) and the third of the seven sons of Henry Douglas Morpeth, Waihi Borough Council Town clerk, and Kate nee Allan.
The 1911 and 1914 New Zealand Electoral Rolls show George as living in Martin road Waihi, possibly with his parents, occupation: battery hand.
Morpeth's army attestation papers record him living in Walker street, Waihi. Religion, Presbyterian, unmarried and employed by Waihi Grand Junction Gold Mining Company as a battery hand. Morpeth was initially rejected for service in August 1914 due to a 'bad' knee. He reapplied at Waihi 1st Dec 1916, declared fit and went into the non-commissioned officers' training camp at Trentham. Duty commenced 9th January 1917.
Morpeth embarked on 21st November 1917 on the Maunganui in Wellington, and disembarking at Liverpool 8th January 1918. The next day he was promoted to Temporary Sergeant and 20th February, the rank of Corporal was confirmed. In March, Morpeth marched into camp at Etaples, France. He joined 1st Battalion Auckland Regiment in the field, 8th April 1918 and the next day reverted to Lance Corporal at his own request. On 14th April 1918 Morpeth was severely wounded in the chest, apparently affected by mustard gas and admitted to hospital the next day. He was transferred to England 29th April and admitted to 1st New Zealand General Hospital Brockenhurst, Hampshire 30th April 1918 and in May, listed as seriously ill. As a result of the wounding, Morpeth was classified unfit due to wounds received and returned to New Zealand on the Hospital Ship (H.S.) Marama7th August 1918. Morpeth arrived home landing in Auckland, a few hours prior to his father's death on 22nd September 1918. There was time for a brief conversation before his father lapsed into a state of semi-consciousness.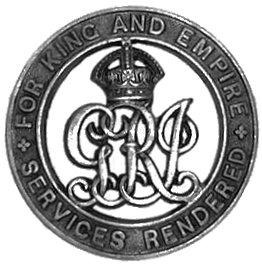 Photo: Kings Discharge medal or Silver War badge
George Morpeth never again enjoyed good health. He received a Kings Discharge, given when a person did not recover enough to return to active service. Also known as the Silver War Badge, (SWB), it was worn on the lapel and signified the end of war service. Each badge was individually numbered and numbers recorded on the medal cards of those who received them. He also received the British War Medal and Victory Medal. Morpeth was finally discharged from service January 8th 1919. He spent 61 days in the home service and 304 days on active service.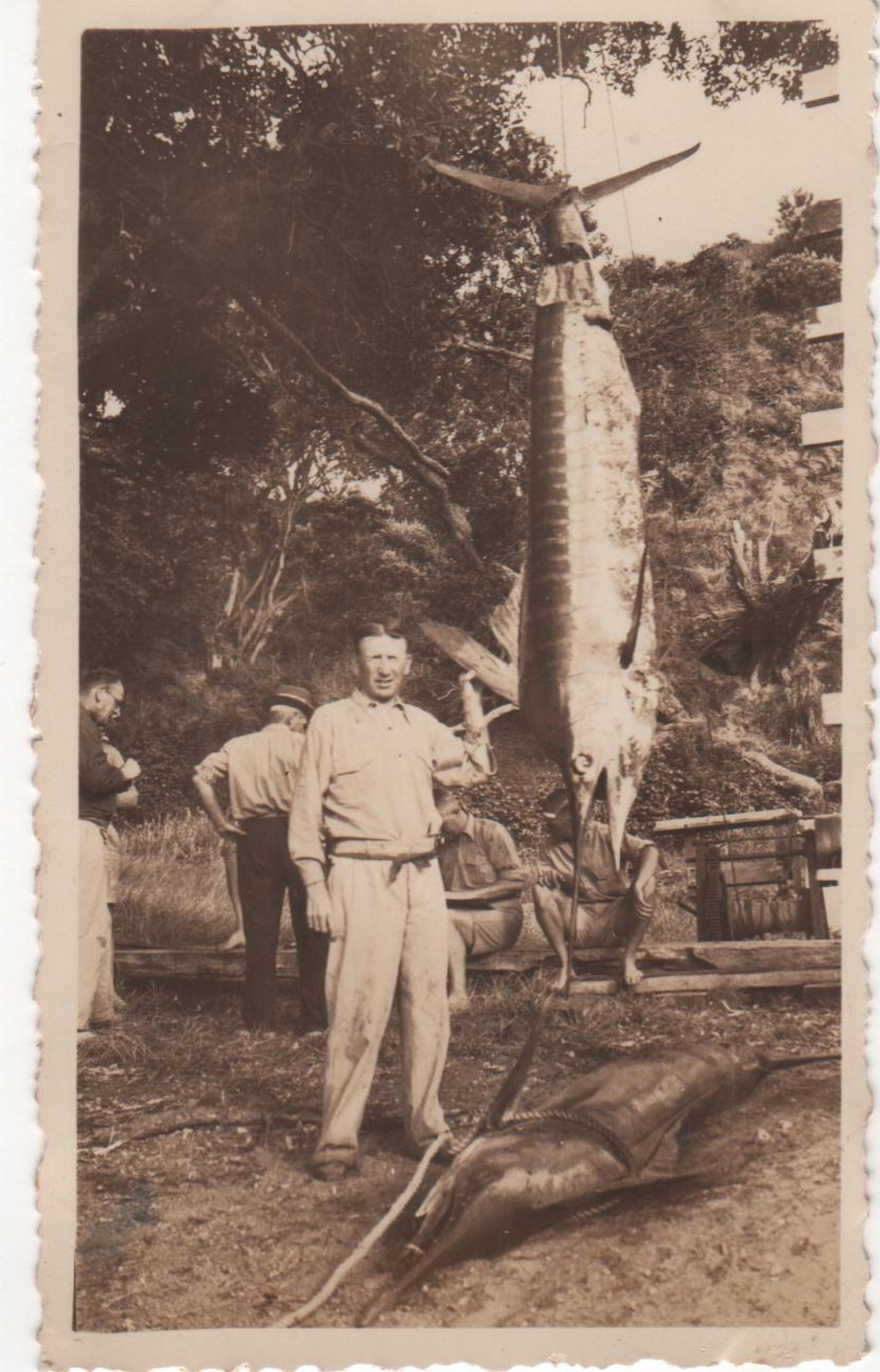 Photo: George Douglas Morpeth with catch. 1935
After the war, Morpeth from c1920 was in partnership with his two brothers, Gerald (Tad) and Sloan on a farm known as Whareruru at Oniao near Aria in the King Country. The farm was possibly named after their parents Waihi residence. By c1925 the brothers had walked away from the venture. In 1925 Morpeth is recorded as working as a clerk and living at 8 O'Neill street, Claudlands, Hamilton. From c1947-1951 Morpeth was living at the Sir George Grey Hotel, Tairua on the Coromandel Peninsula and licensee of that hotel. During the 1930's and 1940's George, along with his brother Gerald, took clients on deep sea fishing expeditions to Mayor Island in a leased launch called Dauntless. Morpeth is also noted in 1946 as living at the Hamilton Club in Hamilton, Waikato. George Douglas Morpeth was a commercial traveler for New Zealand Breweries.
There is no indication in newspapers that Morpeth played competitive golf post WW1.
George Douglas Morpeth remained unmarried and died aged 62 on 29th May 1950 in Hamilton and is buried at the Hamilton East cemetery. Morpeth is remembered with honour in Waihi on the Presbyterian Church WW1 Honour Board
Harriet Taylor
Allan Philip Morpeth
References: